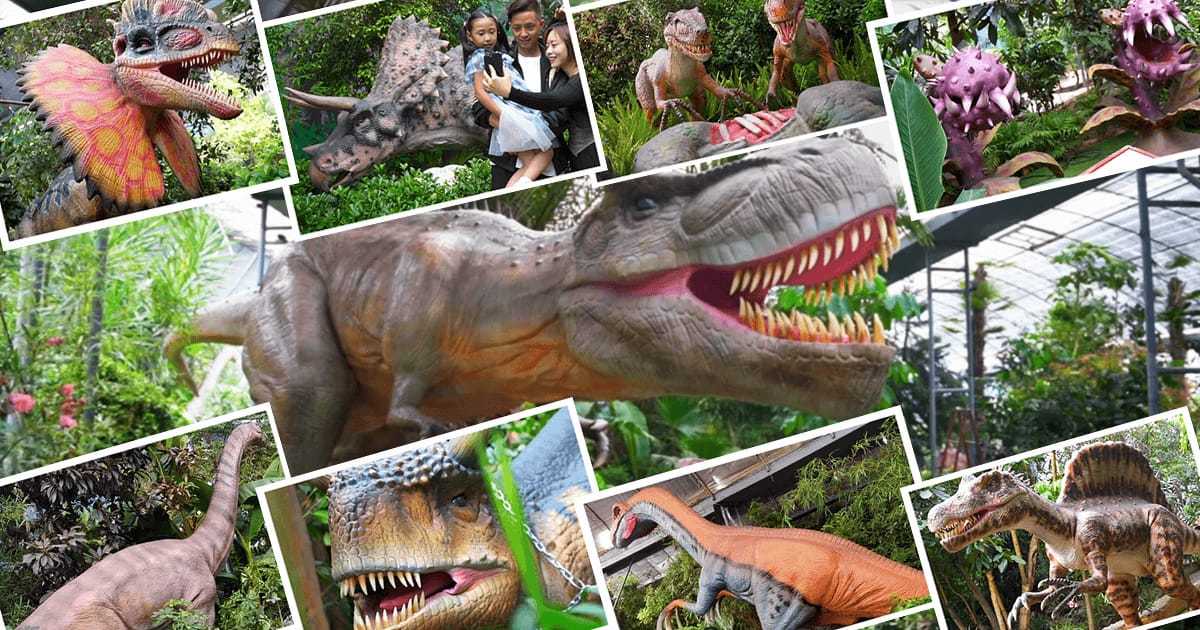 The Jurassic Dinosaur Paradise, the first indoor plant scenic spot in Hexi, joined with Jiuquan Changqing Yuan is coming in 2021.
An unprecedented dinosaur storm takes you back to the Jurassic Period through billions of years. Parent-child play, scenic viewing, outdoor expansion, immersive experience of the mysterious ancient period, listen carefully to the powerful roar of the dinosaur. Tropical green plants deeply restore the wonders of the forest, combined with the realistic dinosaur shapes, allowing visitors to experience multi-dimensional thrills and excitement in the Jurassic Time Tunnel.
More than 20 animatronic dinosaur has prepared for visitors of all directions, T-Rex, carnotaurus, spinosaurus, brachiosaurus, dilophosaurus and other products, these dinosaur products attract lots of tourists come to the park, enjoy the feeling of back to the Jurassic.
Kawah Dinosaur have professional designers and experienced engineers who have been devoted into dinosaur models for about ten years. Reliable suppliers, long-term logistics transportation partners, online guidance and on-site installation, regular maintenance, one-stop service enables us to maintain a good relationship with customers and complete many wonderful projects.
If you want to build such park or anything, please do not hesitate to contact us. We will surely surprise you!
Immersive Indoor Dinosaur Park