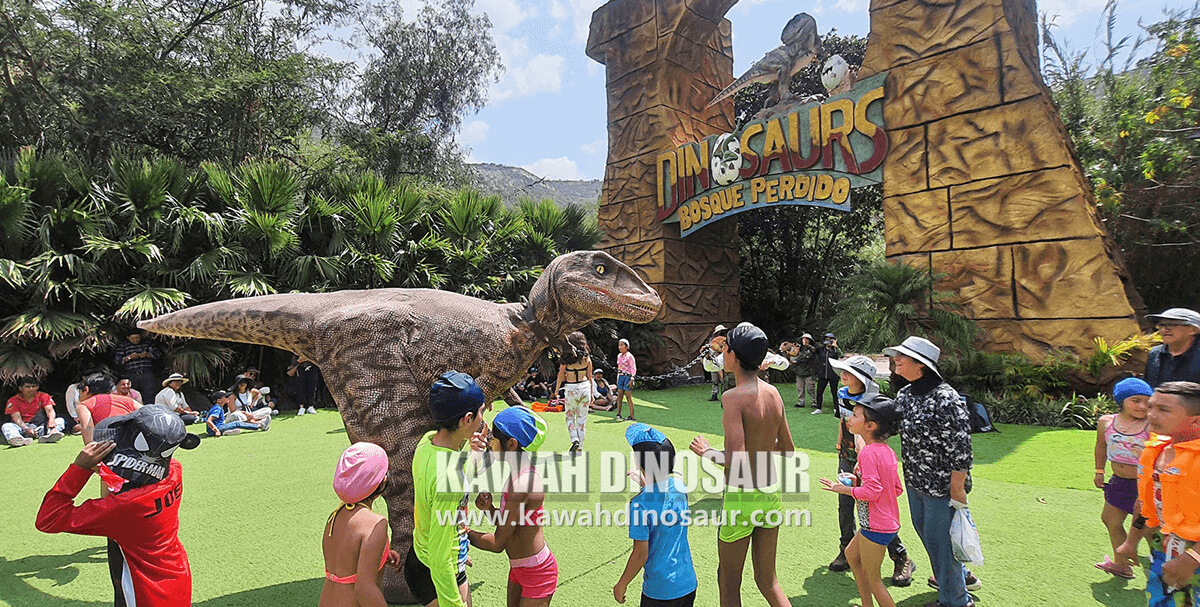 Aqua River Park, the first water theme park in Ecuador, is located in Guayllabamba, 30 minutes away from Quito. The main attractions of this wonderful water theme park are the collections of prehistoric animals, such as dinosaurs, western dragons, mammoths, and simulated dinosaur costumes. They interact with visitors as if they are still "alive".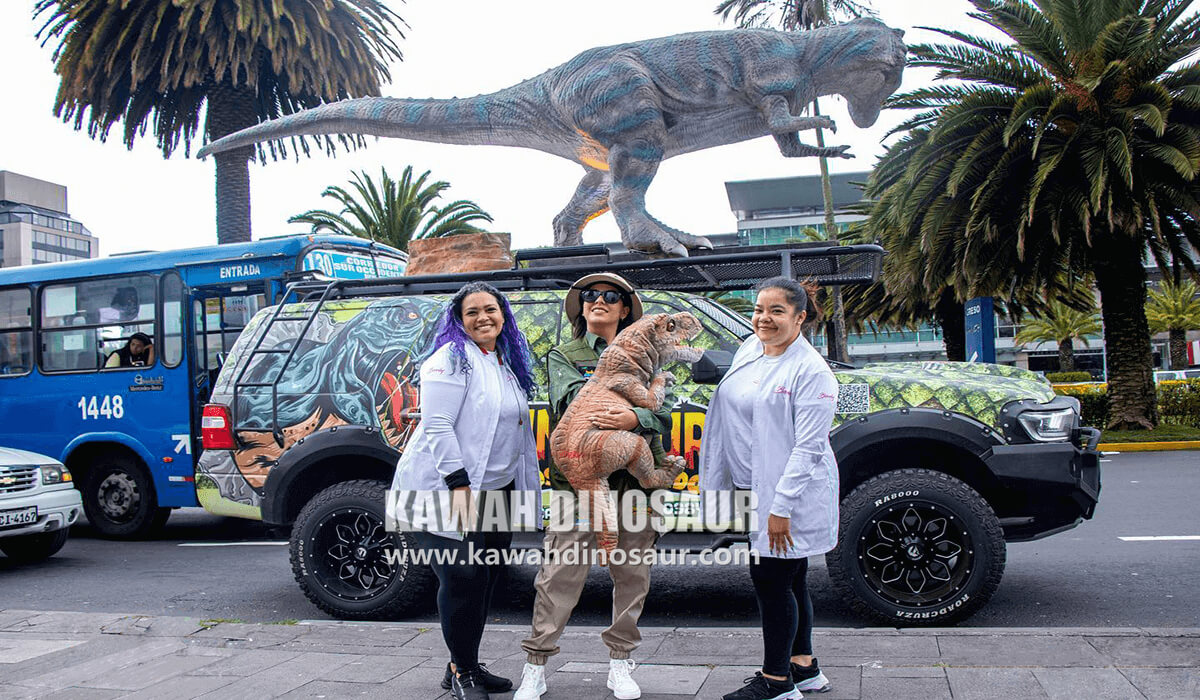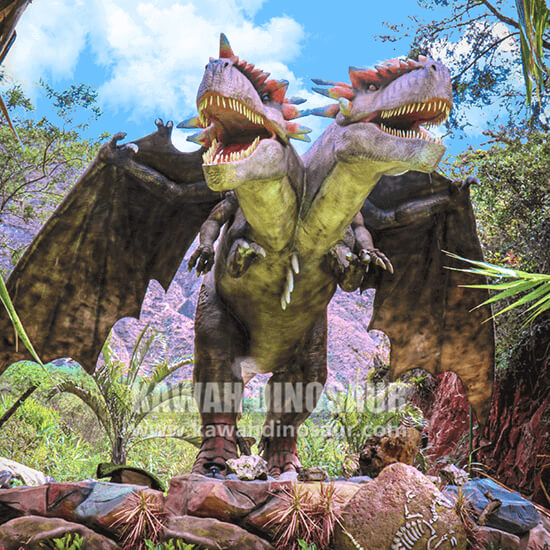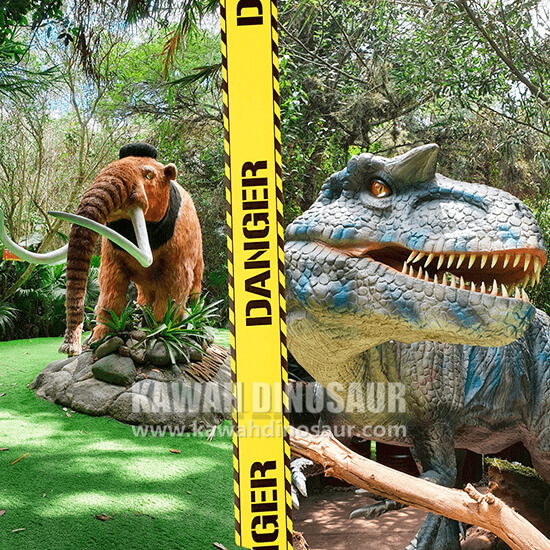 This is our second cooperation with this customer. Two years ago, we had our first deal. We designed and produced a batch of customized animatronic dinosaur models for this customer. These dinosaur models attracted thousands of tourists here. Our animatronic dinosaur product can be a very attractive and publicity scene in this outdoor water theme park. Our realistic dinosaur models are highly simulated, attractive, educational, and entertaining. The models of Kawah Dinosaur are very competitive. We have our own dinosaur production base in Zigong city, Sichuan Province in China. The skin of our animatronic dinosaur is waterproof, sun-proof, and weather-resistant, which is very suitable for water theme parks. After we confirm the rest details, we quickly reached cooperation.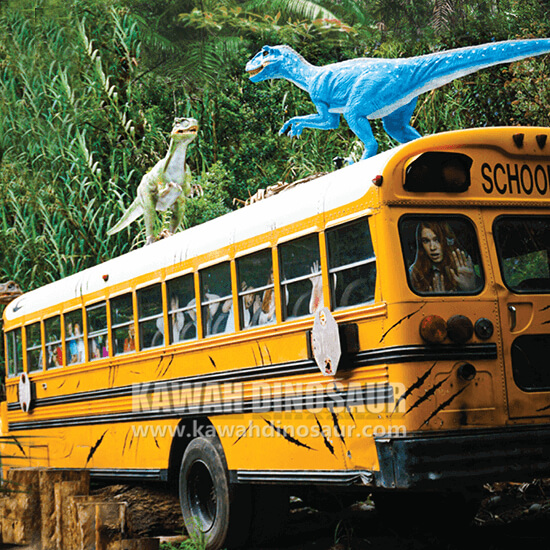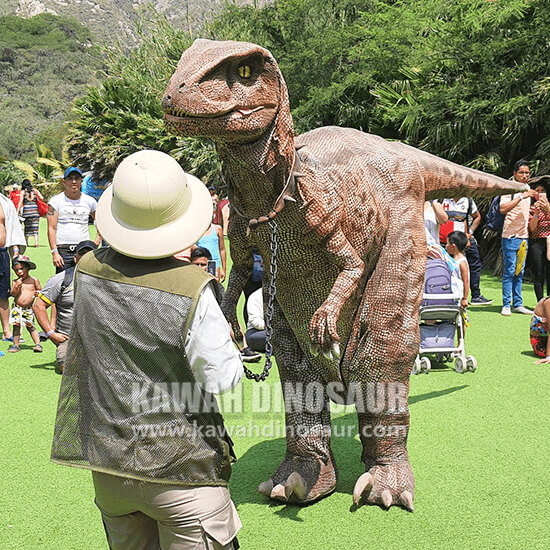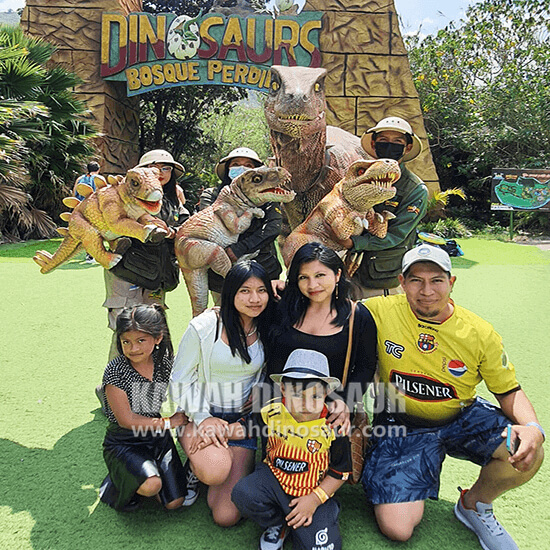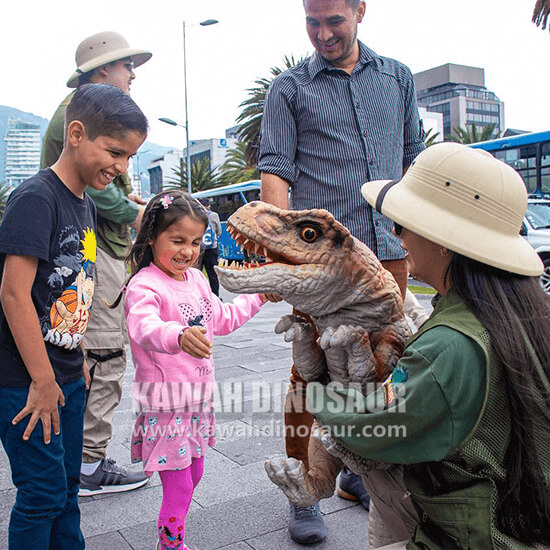 The successful completion of every project requires constant communication and discussion. Therefore, we can constantly improve the details, including design, dinosaur layout, dinosaur type, action mode, color, quantity, size, transportation, and other important things. In the end, the customer purchased about 20 pieces of models including animatronic dinosaurs, animatronic western dragons, dinosaur hand puppets, dinosaur costumes, and dinosaur ride cars. In the photos, you can see various dinosaurs such as the 13m Double-head Western Dragon, the 13m Carnotaurus, and the 5m Carnotaurus standing on the car. This park is a magical water park that allows you to board a lost world to the adventure, passing waterfalls and lush vegetation, and being amazed by spectacular prehistoric dinosaurs at every turn!
For every park project, we hope our animatronic dinosaurs can bring joy and happiness to people and help our partners grow their businesses. We always innovate technology and keep excellent quality.
If you are planning to build a Jurassic theme park, and want to cooperate, please feel free to contact us!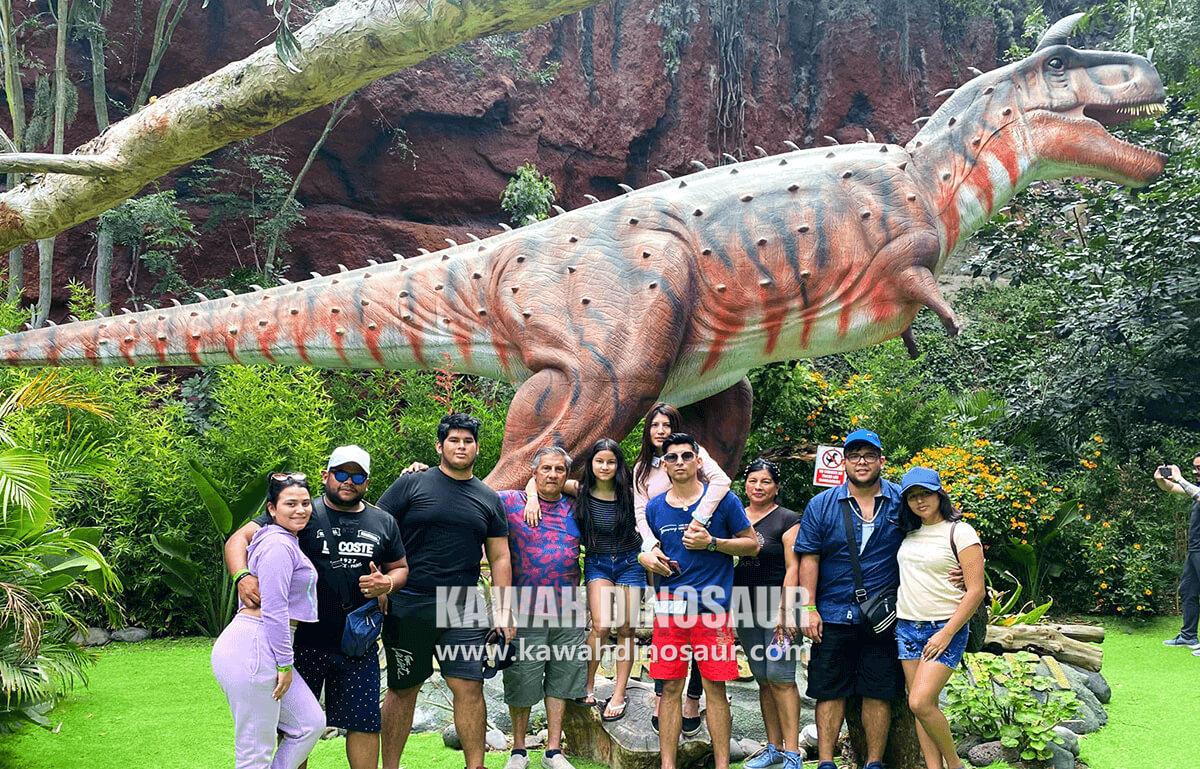 Dinosaur Park Show From Aqua Rive Park Phase II In Ecuador